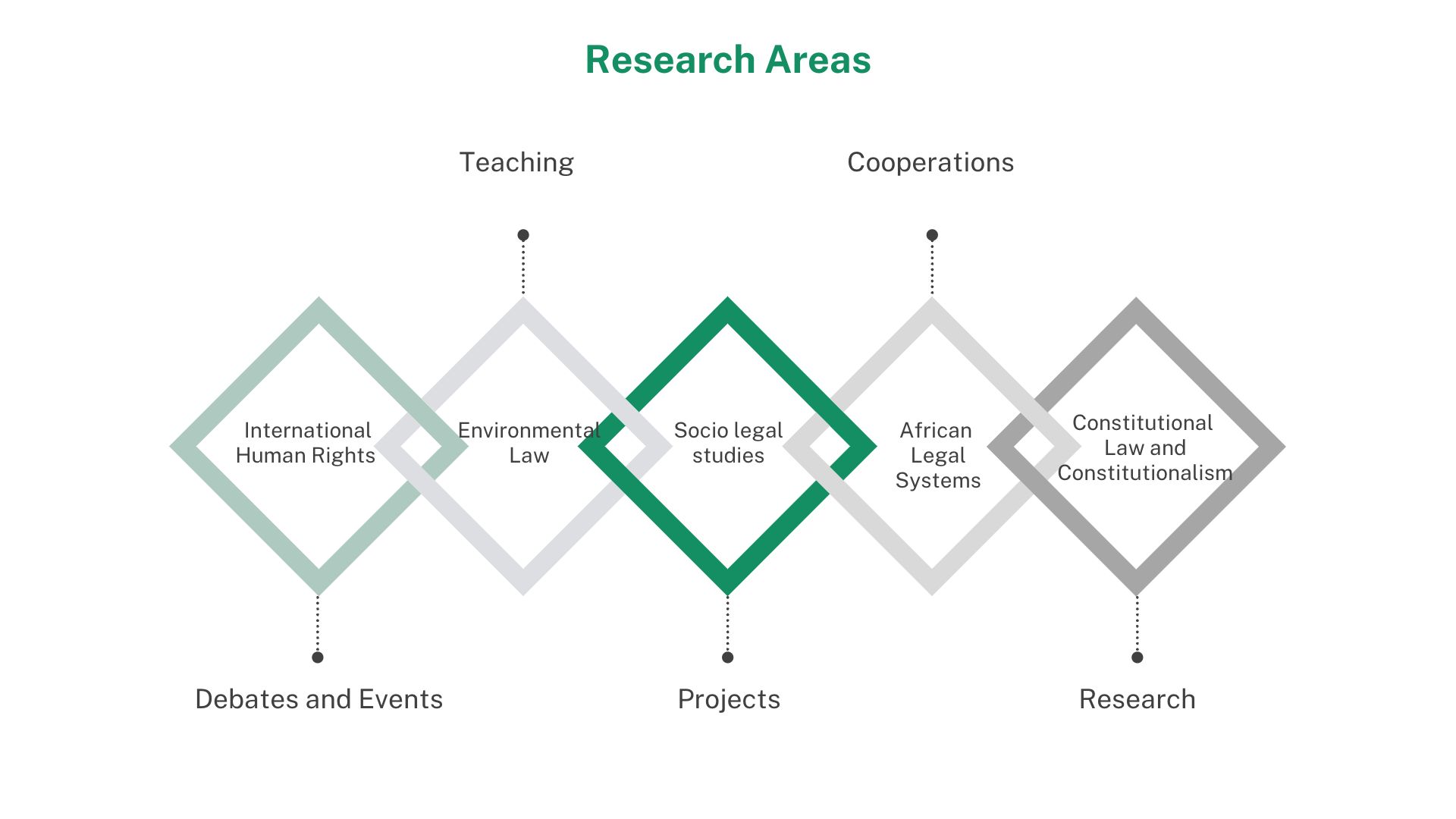 Research Areas
The Chair's research activities centre around
international human rights law and
international environment law.
A particular area of focus is the intersection between law, legitimacy and public participation in international rule-making and policy implementation within African jurisdictions and African institutions. The Chair conducts it's research through various research projects, events and cooperations.
Other Research
The University of Bayreuth hosts many researchers working on diverse issues in African Legal Studies. You can find a selection of their profiles and more information on the PhD Club here.